9:00
We are LIVE on The Machine in our new time slot at 9pm.
They make fun of Zach Sang for whining about being kicked out of the studio.
The lovely Kiera Massette is in studio. She talks about joining a new LFL team down in Baltimore. Everyone makes fun of her for wanting a body guard.
Koof Google's her pics and everyond drools over it.
Fuck the NFL
Eddie runs down the show and say's two comedians backed out of the studio and an MMA fighter backed out because of a weight in tonight.
BREAK
9:17
Kiera say's she got a lot of hate mail from angry fans calling her fat and ugly. They talk about Miley Cryus' lap dance video from a club at a wrap up party for her latest movie, The Last Song.
Eddie talks about her being the first girl on their "anal, or no anal" list. They discuss barely legal teens who may or may not have had sex yet.
Selena Gomez
Ireland Baldwin
Miley Cyrus
BREAK
9:36
The lovely Shelly Rome is in studio and we continue the "whore watch" conversation.
They talk about the Disney kids making no money at all and the Nick kids making 6 figures an episode. Shelly says Angus Jones from Two And A Half Men makes 280,000 an episode.
They talk about Taylor Momsen from Gossip Girl and how she admits her character isn't sexy enough yet.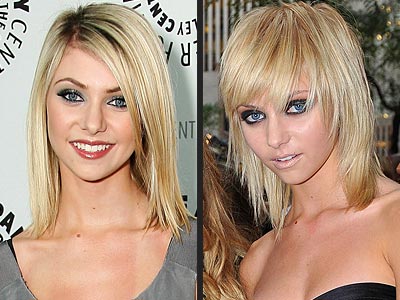 Eddie say's Victoria Justice is super sexy.
BREAK
9:53
Kiera does a live "Sports Rewind" from the studio.
Kiera talks about Brian Cushing being in trouble for taking steroids.
They talk about an ESPN magazine poll that say's 44% of MLB players own a gun and other polls about the fans.
Kiera talks about Ken Griffy Jr. falling asleep in the clubhouse and 2 rookies told on him.
Bill say's if your a rookie, your job is to carry the bats and keep your mouth shut. Kiera agrees.
Eddie brings up Lebron James and how he is coming to the Knicks. Kiera say's he is definetely coming to the Knicks.
They talk about a Russian billionaire who just bought the New Jersey Nets. Kiera mentions the Islanders are heading to Queens.
They discuss money and boxing involving Paquio and Floyd Mayweather with Paquio being "the one" to take down Mayweather.
They discuss Lawrence Taylor now denying having sex with a 16 year old prostitute. Kiera say's he needs to calm down and brings up Tiger Woods for doing worse things then LT. She say's everything will brush over soon enough and everything will be back to normal.
They debate whether LT will now be a bad role model or not. Eddie say's parents can't let sports idols raise their kids.
BREAK
10:17
W.T.F. News
First story is about a California politician asking to
boycott Arizona
.
Second story is about a woman stabbing her husbands penis.
Third story is about a Church being exclussive
to dogs.
Fourth story is about a sink hole swallowing a house as the family was
watching the hockey game
.
BREAK
10:39
Kiera talks about changing outfits after an LFL game. Eddie say's Kiera should smell everyone in studio. She thinks Danny smells the best.
Eddie say's Koof should do the truffle shuffle. He does, and Kiera kisses his cheek.
Eddie say's Kiera smells amazing.
Kiera say's she loves guy's that smell good.
They debate about guy's who "accidentally" rub on girls in crowded bars just to feel boobs.
BREAK
10:53
Eddie talks about about a man heading to Egypt from New York who got there with boxes of riffles and other weapons.
Kiera say's it's funny that the NYPD made a big deal about the water cooler guy last week and this guy got to Egypt with weapons.
Eddie say's it's ridiculous the TSA hasn't found the guns and they let him go on the flight.
Hammy brings up Newark airport that got shut down because some dumb guy wanted to hug his girlfriend.
Koof say's the guy's who load the planes don't give a shit because they are underpaid.
They debate about airport security some more.
They play audio about the Egypt guy.
Hammy say's TSA workers pretty much racial profile arab guy's, so it's even more strange that the Egypt guy got through.
BREAK
11:16
Lance Henriksen on the phone
Lance promotes his new movie
The Penitent Man
.
They talk about projects he has been in.
Eddie say's he loves The Penitent Man and say's it's a very good thriller.
They talk about politics in movies.
They talk about The Terminator, and how Lance was supposed to be the Terminator.
Lance talks about how he got the boot from the Terminator set and how Arnold Schwarzenegger got the part. Lance say's he doesn't regret not getting the big part and say's Arnold is a nice guy.
They talk about the movie Hard Target, which Lance say's it's one of his favorite movies to make. Lance say's Aliens is another movie he loved making.
They plug The Penitent Man again and say bye.
BREAK
11:35
Eddie thanks Lance for calling in and say's he was the original pick for the role of the Terminator because he is best friends with James Cameron.
They talk about the movie The Hurt Locker, which they all liked.
Eddie brings up a list of the "most wished summer movies", with Sex In The City 2 being #3 on the list.
Toy Story 3 and Inception are tied for #2. Iron Man 2 is #1.
Eddie say's a building next to the Empire State Building might be on fire. We will keep you posted.
Koof say's the ESB lights tonight have to do with a major horse race.
Koof throws a jab at Brent, who is another intern at Goom, and makes some jokes about him being borderline blind.
They set up a fight between Koof and Brent next week.
BREAK
11:52
They continue to rip on Brent some more.
Hammy say's they should have a royal rumble with Kiera as the prize.
Eddie say's he feels bad for Brent.
Billy chops Koof several times as a preview of the beating he is going to get from Brent.
They wrap up and say bye.
SHOW ENDS AT 12:00
FOLLOW US ON TWITTER!
You can follow us on Twitter by following
@hamradioshow
LISTEN TO THE REPLAY!
Missed this weeks show? No problem! Just head on over
HERE
and you can listen to a replay of the entire show on EdgeFM. The replay will happen Monday's at 4pm Eastern.
SHAMELESS PLUGS!
The Rundown
G.U.T.S. Radio
Brainstu Radio
EdgeFM
Thats all for this week, I'm
Hammy, and I'm out like any original thought I had for this last line.